August 22, 2013
Local SEO Guide for 2013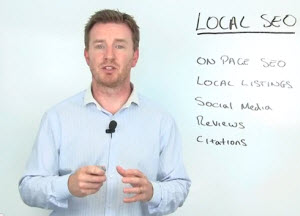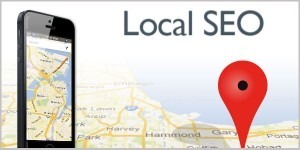 A majority of site owners are fully aware that they need to optimise their site to stand a chance of competing in the search engine rankings.
However this majority aren't aware of the importance of also incorporating a Local SEO strategy. The trap so many site owners fall into is that because they aren't targeting a local audience they don't need to incorporate a Local SEO campaign.
This is a huge mistake to make.
The Venice update is an old Google update but it was largely missed. The update meant that if you searched for a term that Google deemed to have local intent you would be returned local results – even if you weren't logged into your Google account. This has changed everything. Before you may have ranked 1st or 2nd of a term but if Google believes it to have local intent you could see your high ranking pushed onto the 2nd page to make way for local results – you could be missing out on custom.
In my latest Whiteboard video I provide an extensive overview of what you need to do to ensure you don't miss out
Areas Covered:
Local On-Page Optimisation
Local Listings
Social Media
Reviews
Citations