March 12, 2015
Google's Mobile Friendly Update Arriving April 2015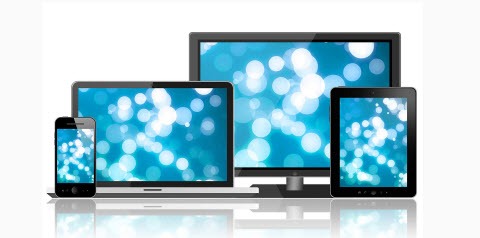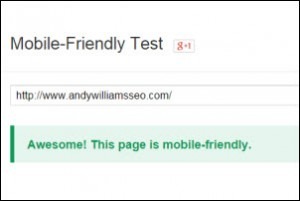 Google have released plans for their next algorithm update.
This update will take into account how mobile friendly your site is and will start using this information as a ranking factor.
We always knew that mobile would become more and more of a ranking factor but now the update is on it's way to back this up. The expected release date will be April 21st 2015.
Mobile has been something that Google have been pushing for a while now and if you have been keeping an eye on your site traffic the chances are you will have seen an increase in the number of visitors who have viewed your site via a mobile device.
So regardless of whether you have the algorithm update in mind or not – you really should be thinking (or are already in the process of) making your site mobile friendly, if you haven't done so already.
What impact this will have on overall search we will have to wait and see. Google don't usually make an announcement without it being of major significance.
How can you check your site is mobile friendly?
There are a couple of tools you can use to check how mobile friendly your site is and whether anything needs to be done.
The first is the Mobile Friendly Test Tool.
This tool will tell you straight away whether the page you have analysed is mobile friendly or not.
If your page is mobile friendly but there is room for improvement, Google will give you the information needed to improve the situation.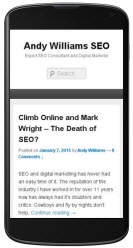 The second is the Page Speed Insight tool.
This will allow you to see how fast your site runs as a mobile site. If there is anything lacking then Google will give you the pointers you need to improve your performance. The tool will also give you pointers on your desktop performance so make sure you act on anything that is brought up in that section too. Site speed is also becoming a very important factor, so don't ignore.
If you are in a position where your not mobile friendly then don't ignore this. Updating a site can be costly but it won't be as costly as a loss in rankings could potentially be for your online business.
Mobile is only going to become more and more of a factor.
Google recommends responsive web design as a preferred platform to design your site with. It's mobile friendly and mobile device friendly.