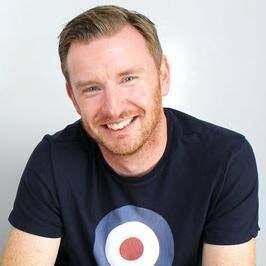 I'm a freelance SEO and Digital Marketing consultant with over 15 years experience, including 8 years at leading digital agency, Koozai as a Digital marketing manager.
I am addicted to digital marketing and love nothing more than experimenting with personal projects to see just what is possible and what isn't. I've learnt so many valuable lessons simply by testing and trying.
My favourite experiment was setting up a fake band online, creating all the profiles and seeing just how far I could take it simply by giving off the persona of a band.
The result – within one month I had internet airtime, an online number one single and 5 star reviews written independently from online reviewers who had heard the single. The single by the way was simply brought from Fiverr.
But experiments like this teach you so much and I love teaching myself. What I learnt from this experiment was how to engage your audience, how to find your audience and just how powerful that audience can be in promoting your brand or your products.
The internet is an endless platform of opportunities and possibilities, and I'm addicted.
I have over 15 years experience in Online Marketing working in Search Engine Optimisation (SEO).
MY MAIN SPECIALTIES:
Search Engine Optimisation (SEO)
Local Search Optimisation (Local SEO)
Link Building
Link Analysis and Removal
Social Media Management and Strategy
Online Brand Awareness and Protection
Over the last 15 years, I have worked with a wide range of clients returning improved rankings and increased traffic and customers.My clients have come from a number of industries including:
Retail
Finance (including Forex and investment)
Medical
Education
Catering
Industry
Sports
Accommodation
I'm also a Comedy Writer, Performer and Stand Up Comic.
Took The Jesus Principle comedy stage show to the Edinburgh Fringe Festival in 2003 with my comedy partner Nick Hodder.
We won the BBC Big Screen "Best Comedy" in 2005 for our DVD film called Gloves about an aging goalkeeper coming to the end of his career.Started Stand Up Comedy in 2006 picking up some good reviews.
I also enjoy running.
In 2009 I ran 4 marathons in 8 weeks after declaring that it could be done with no previous running experience behind me.
Since then 10K's and half marathons have been the order of the day.